Twin sisters CONJOINED at abdomen, liver and umbilical cord die soon after birth (photo)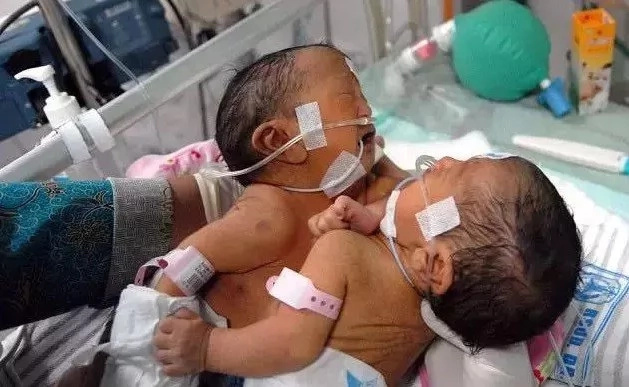 – They were joined at the chest
– The babies shared one abdomen, liver and umbilical cord
The conjoined twins who had been born at KITWE Central Hospital in Zambia a few days ago, have passed away.
The Siamese girls were delivered by a 19-year-old woman. They were joined by the chest, sharing one abdomen, liver and umbilical cord.
Doctors had declared soon after birth that the babies were stable, and were going to be taken for advanced medical attention in Lusaka, yet they were not able to endure their condition and died early Monday morning.
The hospital has still not informed about the official cause of death. "The hospital was monitoring the twins, trying to stabilise their condition… Unfortunately, they died this [Monday] morning,